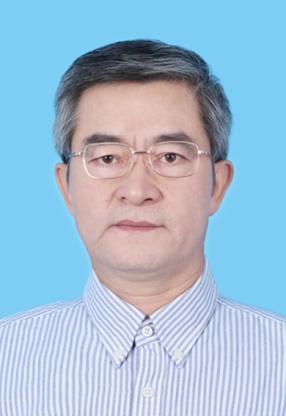 Prof. Shilei Geng
College of Life Sciences,
South China Agricultural University (SCAU),
Guangzhou, Guangdong 510642, China
Tel: +86-20-38294509 (O)
E-mail: gengshilei@scau.edu.cn

Education
Traditional Chinese Medicine University of Guangzhou, China, 2014
Xinjiang Agricultural University, China, 1991
Shaanxi normal University, China, 1988
Professional Biography
Dr. Shilei Geng worked as lecture andassociate professor in SCAU from 1993 to 2012, and filled a professor position in the SCAU in late 2012. Geng's lab now focuses on identification and development of medicinal plant, especially the genetic diversity of medicinal plant in South China.
Area of Expertise
Genetic diversity (GD); Medicinal plant (MP); Germplasm resources (GR);

Selected Publications
Geng S*, Chen Q, Cai1 W, Cao A, Ou-Yang C. (2017) Genetic variation in the invasive weed Mikania micrantha (Asteraceae) suggests highways as corridors for its dispersal in southern China. Annals of Botany 119: 457 - 464.

Li H., Geng S*. (2015) Assessment of population genetic diversity of Derris elliptica (Fabaceae) in China using microsatellite markers. Industrial Crops and Products, 73: 9 - 15.

Li H., Geng S*. (2013) Development and characterization of microsatellite markers for Derris elliptica (Fabaceae), an insecticide-producing plant. Scientia Horticulturae, 154: 54-60.

Wu B, Geng S*, Shu B. (2012) Genetic variation and the conservation of isolated populations of Derris trifoliata (Leguminosae), a mangrove-associated vine, in southern China. Biochemical Systematics and Ecology, 40:118-125.

Geng S*, Cui Z, Shu B, Zhao S, Yu X. (2012) Histochemistry and cell wall specialization of oil cells related to the essential oil accumulation in the bark of Cinnamomum cassia Presl. (Lauraceae). Plant Production Science, 15(1): 1-9.

Geng S*, Cui Z, Huang X, Chen Y, Xu D, Xiong P. (2011) Variations in essential oil yield and composition during Cinnamomum cassia bark growth. Industrial Crops and Products, 33: 248-252.