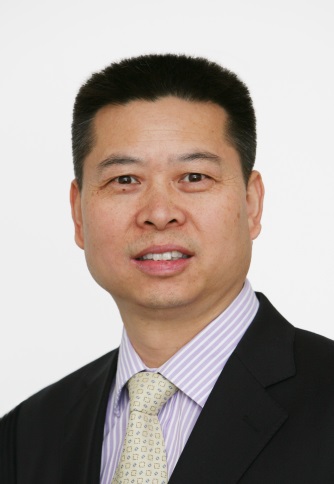 Prof. Hong Wu
College of Life Sciences,
South China Agricultural University,
Guangzhou, Guangdong 510642, China
Tel: +86-20-85288393 (O)
E-mail: wh@scau.edu.cn


Education
Department of Biology, Northwest University, China 1994
M.S. (Botany)
Department of Biology, Northwest University ,China, 1987
Department of Biology, Northwest University ,China, 1984
Professional Biography
Dr. Hong Wu worked as researcher in Northwest Institute of Botany, Chinese Academy of Sciences from 1987-1991, did asssociate professor in Department of Biology, Northwest University (China) ,did as postdoctoral fellow in Institute of Cell Biology, Swiss Federal Institute of Technology. And Dr. Wu worked as Professor, College of Life Sciences, SCAU in late 1999. Dr. Wu's lab focuses in the areas of the medicinal plant structure and function, genome and metabolomics.
Area of Expertise
Plant structure and reproductive biology; Conservation and utilization of medicinal plant resources.

Selected Publications
Bai m, Liang MJ, Huai B, Tong PP, Gao H, Sheng RX, He HJ ,Wu H﹡ Ca2+-dependent nuclease is involved in DNA degradation during the programmed cell death of secretory cavity formation in Citrus grandis 'Tomentosa' fruits. Journal of Experimental Botany..2020, doi:10.1093/jxb/eraa199.

Li CQ, Zhao ML, Ma XS, Wen ZX, Ying PY, Wu H﹡, Li JG﹡. The HD-Zip transcription factor LcHB2 regulates litchi fruit abscission through the activation of two cellulase genes.Journal of Experimental Botany,2019, 70: 5189–5203.

Li YQ, Kong DX, Bai M, He HJ, Wang HY﹡,Wu H﹡.Correlation of the temporal and spatial expression patterns of HQT with the biosynthesis and accumulation of chlorogenic acid in Lonicera japonica flowers. Horticulture Research.2019, DOI: 10.1038/s41438-019-0154-2

He HJ, Bai M,Tong PP, Yang M﹡, Wu H﹡. CELLULASE 6 and MANNANASE 7 affect cell differentiation and silique dehiscence in Arabidopsis. Plant Physiology.2018,176:2186-2201

Kong DX, Li YQ, Bai M, He HJ, Liang GX, Wu H﹡. Correlation between the dynamic accumulation of the main effective components and their associated regulatory enzyme activities at different growth stages in Lonicera japonica Thunb. Industrial Crops and Products. 2017,96:16-22

Kong DX, Li YQ, Bai M, Deng YL, Liang GX, Wu H﹡.A comparative study of the dynamic accumulation of polyphenol components and the changes in their antioxidant activities in diploid and tetraploidLonicera japonica. Plant Physiology and Biochemistry.2017,112:87-96.

Yang XD, Bai M, Ning XP.Ouyang HB,Zhang SZ,Yang M, Wu H﹡. Spatiotemporal features of microsporogenesis in the cycad species Macrozamia communis L. A. S. Johnson (Zamiaceae).American Journal of Botany.2015 ,102:1061-1072

Li YQ, Kong DX, Huang RS, Huang HL, Xu CG, Wu H﹡.Variations in essential oil yields and compositions of Cinnamomum cassia leaves at different developmental stages. Industrial Crops and Products.2013,47:92-101

Li YQ, Kong DX, Wu H﹡.Analysis and evaluation of essential oil components of cinnamon barks using GC-MS and FT-IR spectroscopy. Industrial Crops and Products. 2013,41:269-278.

Jiang XS, Li HY, Wang T, Peng CL, Wang HY, Wu H﹡, Wang XJ﹡.Gibberellin Indirectly Promotes Chloroplast Biogenesis as a Means to Maintain the Chloroplast Population of Expanded Cells. Plant Journal.2012,72:768-780 (IF:6.582). .This paper has been selected for Faculty of 1000 Biology and evaluated by Alisdair Fernie and Wagner Araujo: see http://f1000.com/717958112.