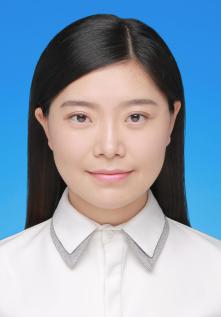 Associate prof.YutingLiu
College of Life Sciences,
South China Agricultural University,
Guangzhou,Guangdong 510642, China
Tel:+86-20-85282180
E-mail: liuyuting@scau.edu.cn


Education
SouthChina Agricultural University (SCAU), China, 2014
SouthChina Agricultural University (SCAU), China, 2011
ShanxiAgriculturalUniversity(SXAU),China, 2008
ProfessionalBiography
Dr.YutingLiuworked as Research Assistant in HaixiaInstitute of Science and Technology (HIST) of Fujian Agriculture andForestry University from2015to 2017inFuzhou, China. I haveworkedas Associateprofessorof the College of Life Sciences, SCAU since 2018.Now joined as a team member of Wang Haiyang professor's lab, Ifocuson plant developmentalbiology,aimed to elucidate the crosstalk mechnism of hormone signaling andlight signal pathway on plant growth and development.
Areaof Expertise
Hormonesignaling transduction;Plant Stem Cell maintanance;

SelectedPublications
1.LiuY, Xu M, Liang N, Zheng Y, Yu Q and Wu S*. Symplasticcommunication spatially directs local auxin biosynthesisto maintain root stem cell niche in Arabidopsis.Proc Natl Acad Sci U S A, 2017, 114(15):4005-4010.
2.Liu Y#, Dong Q#, Kita D, Huang J, Liu G, Wu X, Zhu X, Cheung AY,Wu H-M, and Tao L-Z*. RopGEF1 plays a critical role in polar auxintransport in early development. Plant physiology, 2017,175(1):157-171.