In order to fully implement the spirit of the thirteenth party congress of the school, create a new situation in the construction of the college, play the role of teachers, implement the professor governance and professor governance college. The general election meeting of the committee and degree evaluation sub-committee was held in the 119 lecture hall of the college building. The meeting was chaired by Yan Xiaojiu, secretary of the Party Committee of the college. The party's party and government leaders, 53 graduate tutors, all counselors and faculty members of the college office attended the conference.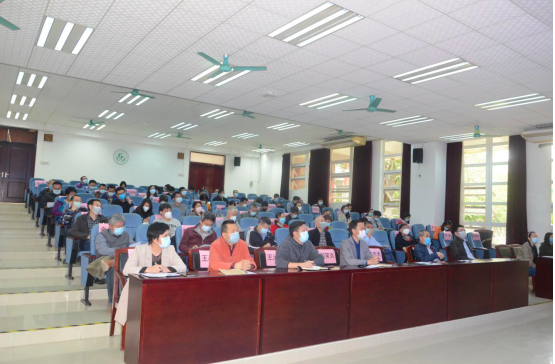 At the meeting, Yan Xiaojiu, on behalf of the college's party and government leadership, expressed his high respect and heartfelt thanks to the outstanding work of the current academic committee and degree evaluation subcommittee of the college. He pointed out that the college will carry out a series of reforms. He hopes that the new academic committee, degree evaluation sub-committee, graduate tutors and all faculty and staff will actively make suggestions and make concerted efforts in the development of high-level universities. Adhere to the path of connotative development, and strive to promote the cause of the college to a new level.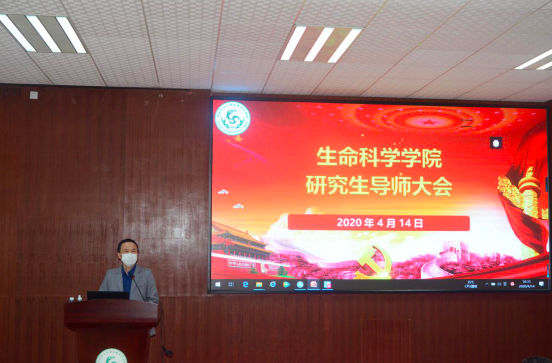 The dean of the college, Chen Letian, reported in detail the idea of deepening internal governance reform, the plan for the allocation of graduate student quotas, and the election methods for the academic committee and degree evaluation subcommittee. Combining the results of the survey questionnaires carried out by the college for all faculty and staff at the end of March this year, he expounded the overall train of thought of the college from three aspects: first, the adjustment of the college's institutions and plans to change the existing two major departments In the framework of five teaching and research offices, five departments are set up according to the second-level disciplines of biology to enhance internal communication and enhance the vitality of teaching and scientific research. Second, concentrate limited resources and build a relatively complete supporting facility with advanced technology through upgrades and transformations. A full-featured and open-sharing academic-level scientific instrument sharing platform; the third is to strengthen college management in terms of soliciting college training, improving the style of the college building, strengthening publicity, enhancing academic exchanges, and conducting collective activities.
Chen Letian proposed a new way of thinking about the allocation of graduate students' indicators that tutors are concerned about.
In conjunction with the Biweekly Learning, the participants watched the 49th issue of China's Responsibility in the Global Anti-epidemic of the Oriental Satellite TV program This is China. The meeting elected new members of the academic committee and degree evaluation sub-committee of the college.